Epta Install at M&S Food In Wimborne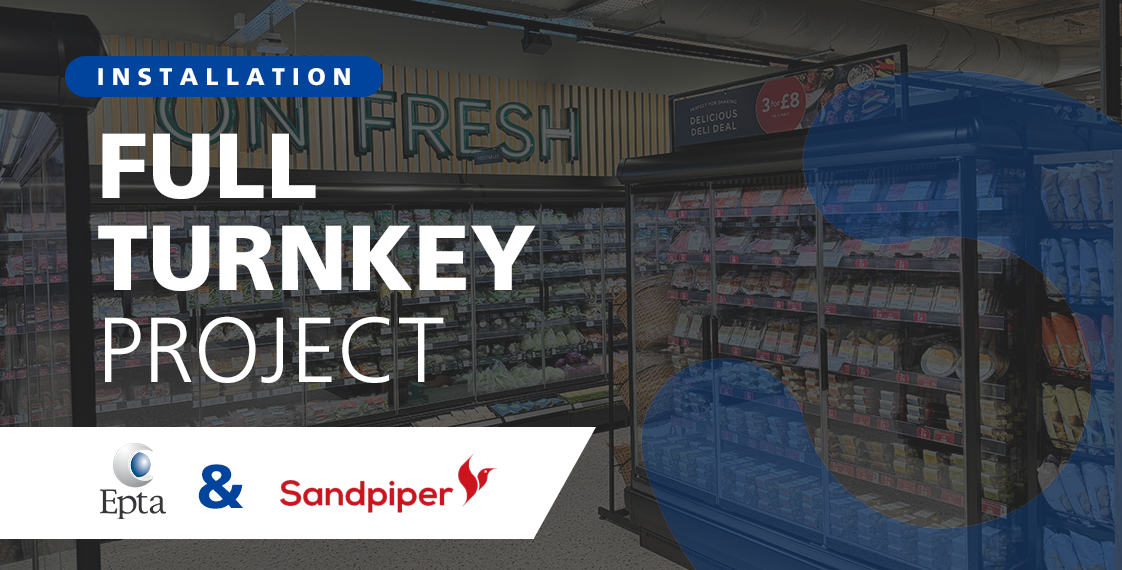 Wimborne residents have a brand-new M&S Food in the Crown Mead Shopping Centre. The new store will be operated by Sandpiper Store UK which has worked with M&S for more than 50 years.
On October 12, the doors of the 4,000-square-foot M&S Food store swung open, and the grand opening was graced by some distinguished guests. Percy Pig™, presided over the event, along with the esteemed Mayor, Councillor Diann March, and the spirited town crier. To add to the joy, local schoolchildren joined in the celebration.
EPTA, who provided a full turnkey package. We took care of everything, from the initial design of the refrigeration, electrical work, commissioning, installation, and ongoing service. EPTA's expertise also extended to supplying Co2 pack and cabinets. The success of this project was also made possible by the support of our collaboration partners Colsec, DJ Transport, White Box Interiors and Hunter Mechanical. Their dedication and contributions were instrumental in bringing the M&S Food store to life.
What can you expect from this new M&S Food? Well, it's a foodie's paradise. The store is brimming with fresh produce and meat from M&S Select Farms, the store also offers a wide range of prepared meals and store cupboard essentials. This means that whether you're looking for the perfect ingredients for a home-cooked meal or seeking the convenience of pre-made options, the M&S Food has you covered. In addition to the culinary delights, this store is contributing to the local economy by creating over 25 new jobs, a welcomed boost to the community.
What's truly rewarding is that our client is not just satisfied; they're genuinely impressed with the collective dedication and expertise that went into this project. And that's a testament to our team's commitment and exceptional work. Let's look forward to more successful collaborations in the future.