Complementary Services in the UK
Designed for the needs of individual stores and customer demands in the UK
 
A series of activities that complete the service and respond specifically to the needs of each store and client. Alarm management, oil analysis, sanitisation of equipment, and access to an evolved digital sales and support portal for spare parts, are just some of the services available.

Within the LifeCycle Program, aimed at helping clients throughout the entire lifecycle of Epta solutions, the Complementary Services include:
Oil lubricant analysis
Remote Alarm Management
Router mobile connectivity
Cabinets technical cleaning
Spare parts e-catalogue license
Retrofit product upgrade
Fleet Management 
Discover our innovative range of Complementary Services
Remote monitoring
24/7 remote monitoring for stores, refrigeration systems, cold rooms, and cabinets. An integrated software platform works with any controller, gathering data and alarms via advanced connectivity. A team of specialists responds quickly to malfunctions, remotely or by dispatching specialists. Data analysis and predictive algorithms optimise performance and monitor energy savings.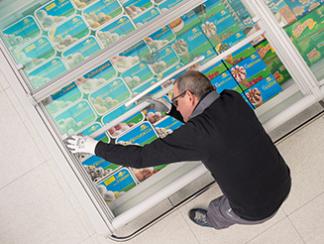 Retrofit-Remodeling
Retrofitting services to renovate installed refrigerated cabinets and refrigeration plants to extend the lifespan of products, bringing them into line with current regulations in force whilst improving energy efficiency. Retrofitting is available for every model in Epta's product portfolio, anywhere in the world.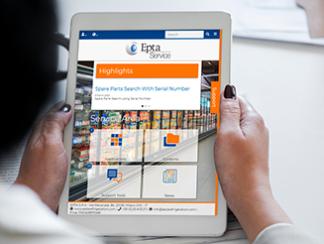 Spare Parts E-commerce
Online platform dedicated to clients and technical partners guarantees prompt and easy purchase of upwards of 32,000 spare parts codes for refrigeration systems and refrigerated cabinets, including those made by third parties. Delivery is guaranteed within 24/48 hours thanks to our modern centralised warehouse.
Fleet management
Complete solution for managing fleets of plug-in refrigerated cabinets on behalf of third parties. It is designed to monitor the entire lifecycle of refrigerated cabinets, with the emphasis on Total Cost of Ownership. The services include loans, supply and storage of products and delivery to stores or bars.