THANK YOU FOR SHARING YOUR EXPERIENCE WITH EPTA @EUROSHOP 2017!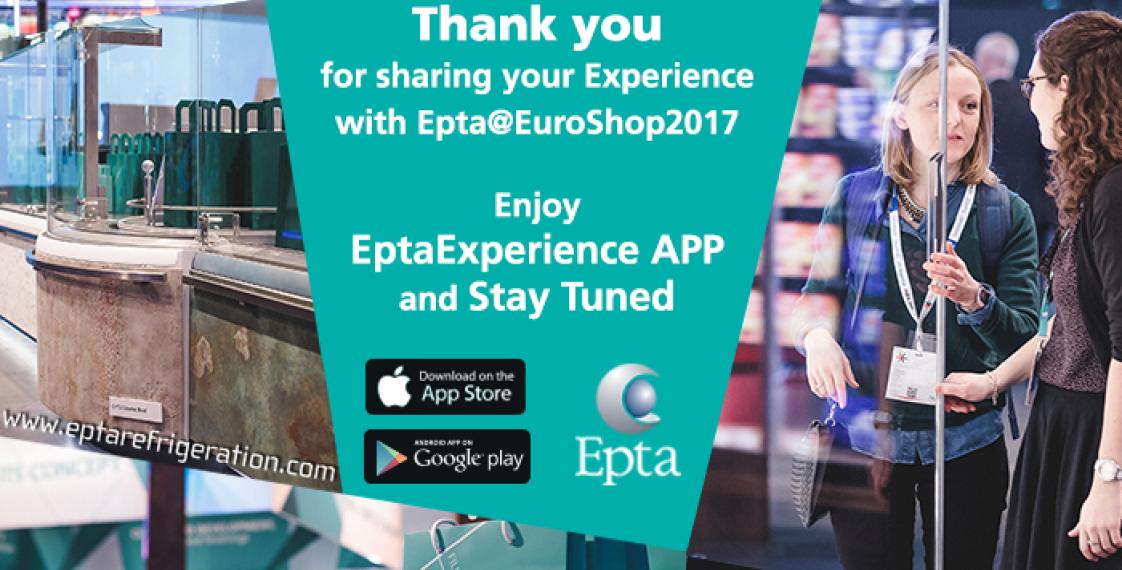 Epta thanks all those who came visit its stand at Euroshop 2017, the largest Retail sector fair in the world which took place in Düsseldorf, where it presented all the latest products from its brands Costan, Bonnet Névé, George Barker, Eurocryor, Misa, Iarp and Knudsen Køling, as well as the exclusive Epta Service for post-sales assistance services.
The event was also an opportunity to confirm once again the Group's capacity to combine the expertise, innovation and personalisation of the solutions presented by its brands, offering Customers an original and captivating store experience. The strategy is encapsulated in the claim "#EptaExperience is the way".
William Pagani, Group Marketing Director for Epta, commented: "Epta positions itself on the market as a trustworthy partner able to offer Retailers complete solutions that set themselves apart through their reliability, high quality and cutting-edge technology, which thus establishes the centrality of Customers and the Group's attention to satisfying their every requirement. We have always worked with the key players of the Retail Sector to revamp food areas, transforming them into spaces for interaction and discovery, where Consumers can experience unforgettable, enjoyable and gratifying moments, including from an aesthetic perspective" and he concluded "Our objective? To transform stores from Points of Sale to Points of Experience and transport Customers to a new emotional and engaging shopping dimension."
Watch the video #EptaExperience@Euroshop
Have a look at the gallery for a last tour in Epta booth!